Griffin Bike Park

Griffin Bike Park is a project of the Vigo County Parks and Recreation Department. The design and development of the Griffin Bike Park is guided by the core values: Freedom, Family, Friendship, and community.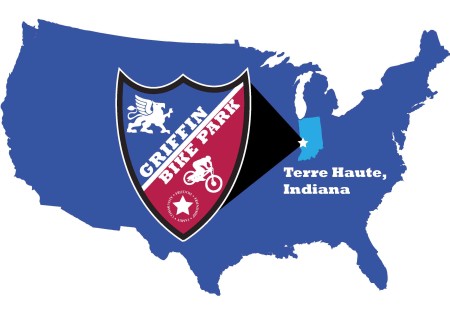 The vision of the Griffin Bike Park is to create a national-caliber riding area and recreational tourism destination for Vigo County in Terre Haute, Indiana.
The mission is for the Griffin Bike Park:
To be free and open to the public and all members of the community;
Provide a full spectrum, destination riding experience for riders of all ages, skills, and abilities;
Provide a venue for world-class races, competitions and special events programming;
Provide significant economic impact for the local community as a recreational tourism destination;
Provide sustainable revenue for the ongoing maintenance and operation of the facility;
And to honor those who have served our country protecting our freedoms, our families, friends, and communities.
Why did we pick Griffin Bike Park for the Adventure Weekend?
The Indiana Interscholastic Cycling League chose Griffin Bike Park to host the first Adventure Weekend because of the variety of trail systems and skill levels the park offered. Griffin Bike Park offers two kids loops, basic training skills loop, pump track, jump track, dual slalom track, and much more. The park also has camping available!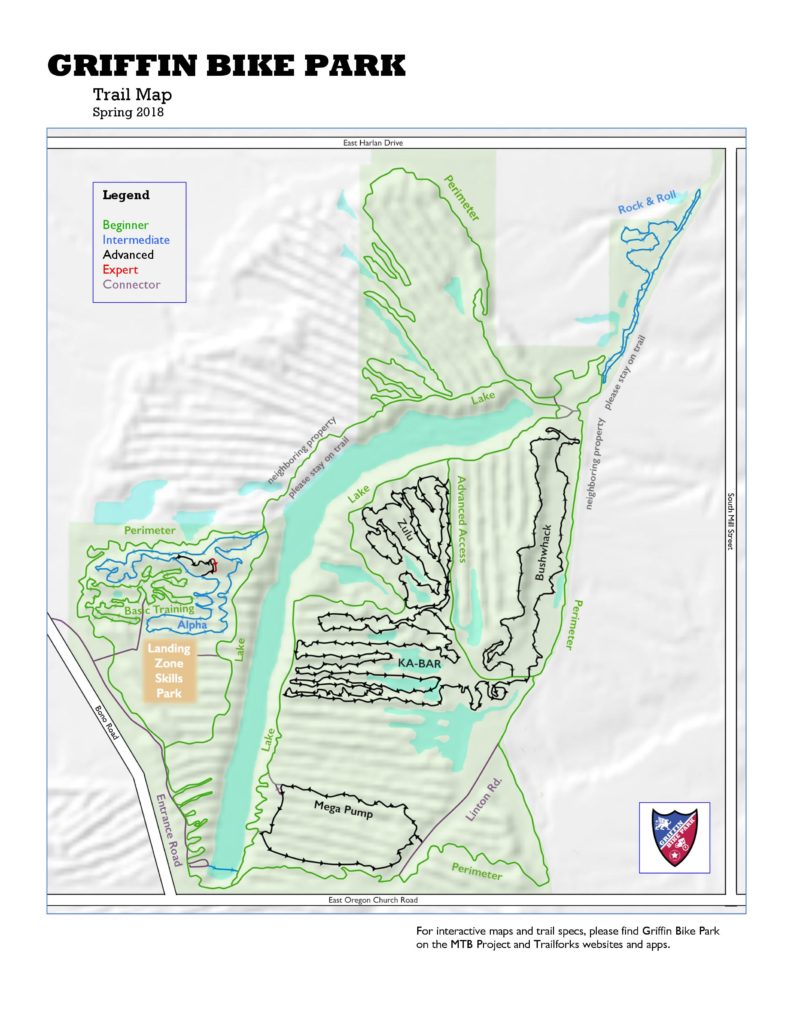 Rich Moore is our Chief Course Setter and also the Park Manager. He is a BICP certified level 1 coach and the head coach for the Griffin Bike Park Youth Cycling team! Rich is an avid cyclist, he loves mountain biking and road riding. He can't wait to share all the great trails with the rest of the league!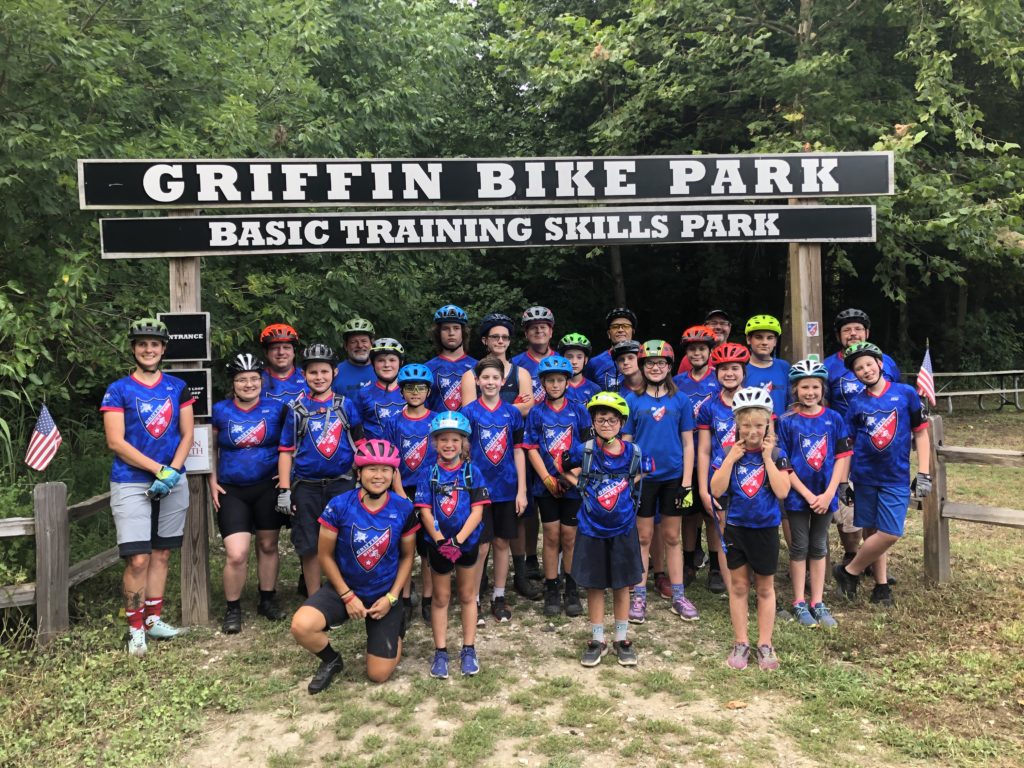 Adventure weekend schedule
Friday 10/4/19
3:00 PM – Registration/Packet Pickup
4:00 PM – Registration/Packet Pickup
5:00 PM – Casual Ride
6:00 PM – Casual Ride
7:00 PM – Optional Dinner & Campfire
8:00 PM – End of Friday
Saturday 10/5/19
7:00 AM – Registration/Packet Pickup 
8:00 AM – Breakfast
9:00 AM – Morning Stretch
9:30 AM – Warm Up Ride
10:30 AM – Skills Clinic
11:30 AM –  Free Time
12:00 PM – LUNCH
1:00 PM – Team Building Activities
H20 Bike Challenge (Cup of water on helmet)
Bike Tube Challenge
Steamer Bike Challenge
2:30 PM – GRiT 
3:30 PM – Capture the Flag
4:30 PM – Pump Track Skills
5:00 PM – Cool Down Ride – Warrior Trail & Stretch
6:00 PM – COOKOUT DINNER 
7:00 PM – Campfire & Family Time
8:00 PM Lights Out

Sunday 10/6/19
8:00 AM – Breakfast
9:00 AM – Warm up & Stretch
9:30 AM – Relay Challenge
10:30 AM – Relay Awards
11:00 AM – Final Group Ride
12:00 PM – Optional Lunch
1:00 PM – Check Out/Clean Up
2:00 PM – End of Camp